Geographically, Ghana is located along the coastal belt of West Africa with a land size of approximately 238, 538 sq. km. From 1987, Ghana consisted of ten (10) administrative regions until a referendum was conducted in December 2018 for the creation of six (6) additional administrative regions. This referendum received massive support from the people and in February 2019, these newly created administrative regions received their respective constitutional instruments to become a fully-fledged autonomous administrative regions. As a result, currently, Ghana is made up of sixteen (16) administrative regions as depicted by the above map.
The country shares common land borders with Togo on the east, La Cote D'Ivoire on the west, Burkina Faso to the north and in the south by the Gulf of Guinea. The overall boundary line of Ghana stretches to the extents of 2, 633 km and out of this 539 km consist of coastlines. Ghana's climatic condition is very tropical. Apart from the northern sector of Ghana, there are two rainy season patterns in a year, which are experienced between April to June, and the other between September and November. On the average, temperatures in Ghana hover around between 21–32°c. The economy of Ghana is mainly pivoted around minerals extractions, agriculture, services and recently, natural gas and crude oil exploration, production and export.
Ghana as it stands presently is believed to consist of approximately ninety two (92) distinct ethnic groups spread across the length and breadth of the country and each with their unique and distinctive native and indigenous traditional, religious and cultural practices and norms. Such a diverse array of ethnicity are generally categorized into five mainstream ethnicities (Akan, Mole-Dagbani, Ga-Adangbe, Guan and Gurma). Notable ethnic groups that come under these categories are Asante, Fanti, Wassa, Kwahu, Akyem, Bono, Nzema (Akan); Lolobi, Avatime, Efutu, Nchumuru, Larteh (Guan); Ewe, Kokomba, Baasari, Pilapila, Kyamba (Gurma); Builsa, Dagomba, Kusasi, Mamprusi, Sisala, Nanumba, Wala, Busanga (Mole-Dagbani); Ga, Adangbe, Krobo (Ga-Adangbe).
Ghana has gained a formidable international reputation, goodwill and widely acclaimed as a Country that played and continues to play tremendous roles in Pan-Africanism, African emancipation and struggles for independence within Africa and across the globe. Prominent, famous and Foremost Ghanaian Pan-African Leaders and Gallant Heroes of that era, are the six iconic personalities of independence struggle. And well known as the Big Six (Dr. Kwame Nkrumah, Dr. JB Danquah, Dr. Edward Akuffo-Addo, Dr. Ebenezer Ako-Adjei, Mr. William Ofori-Atta, and Mr. Emmanuel Odarkwei Obetsebi-Lamptey).
The country attained its independence from Great Britain on 6th March, 1957 and in spite of the multiplicity of such diverse ethnicity and culture, the country has managed to maintain political stability, avoiding any major conflict and has been a strong multi-party democratic country since 1992.
Not surprisingly, Ghana has gained an enviable international reputation, recognition, goodwill and widely considered as the beacon of hope for democracy, stability, peace and security within the very turbulent African continent. And has produced one United Nations (UN) Secretary General in the person of the late Mr. Kofi Annan.
The people of Ghana are also acclaimed internationally as extremely courteous, friendly and hospitable people. Ghana is also making notable social and economic development strides, moving gradually from an agricultural economy to an oil economy. As the country has discovered, started producing and exporting natural gas and crude oil and had become a proud member of the natural gas and oil producing countries.
Significant tourist sites and places of interest within Ghana that will be available to any visitor includes; Ankasa National Park, Nzulezu Village on Stilt, Cape Three Point (Western Region), Lake Bosomtwe, Okomfo Anokye Sword Site, Manhyia Palace (Ashanti Region), Kakum National Park, Cape Coast Castle, Posuban Shrine, Last Slave Bath River site, Elmina Castle (Central Region), Christianborg Castle, Kwame Nkrumah Memorial Park, Shai Nature Reserve, National Museum (Greater Accra Region), Boti Waterfalls, Aburi Botanical Garden, Lake Volta, Dodi Island (Eastern Region). Others are Xavi Bird Sanctuary, Keta Lagoon, Wli Waterfalls, Mountain Afadjato (Volta Region), Boabeng Fiema Monkey Sanctuary, Kintampo Falls, Geographical Centre of Ghana (Brong Ahafo Region), Digya National Park, Salaga Slave Market, Mole National Park (Northern Region), Wechiau Hippo Sanctuary, Wa Naa's Palace, Gbelle Game Reserve (Upper West Region), Paga Crocodile Pond, Paga Slave Village, Navrongo Church (Upper East Region).
Eco and Adventure tourism enthusiast especially will be spoiled by the awesome wildlife and nature unique experiences as well as the internationally recognized extreme hospitality of the Ghanaian people that awaits them in Ghana as a destination. These categories of tourist particularly stand to be captivated by the aforementioned attractions, authentic history and a mouthful of sensational indigenous traditional culture, festivals and other activities on offer. Such vintage traditional cultural festivals include the legendary Adae Kese and Akwasi Dae festival of the great king of Asante (Otumfuo) and his people, Kundum festival performed by mostly coastal ethnic groups of Western Ghana, Bakatue celebrated by the people of Elmina, Aboakyir celebrated by the people of Winneba. Others include Dipo rituals performed by the Krobos, Bugum festival celebrated by the people of Dagbon, Gonja and Mamprusi, Asafotu-Fiam festival by the indigenes of Ada, Homowo festival performed by Ga indigenes, Hogbetsotso festival celebrated by Anlo traditional area as well as the gorgeous and beautiful natural scenery of Ghana.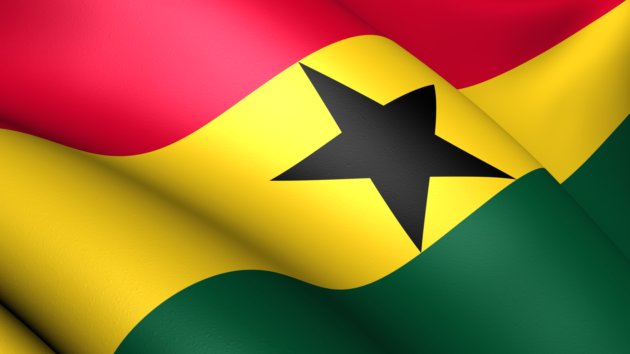 The Flag of Ghana