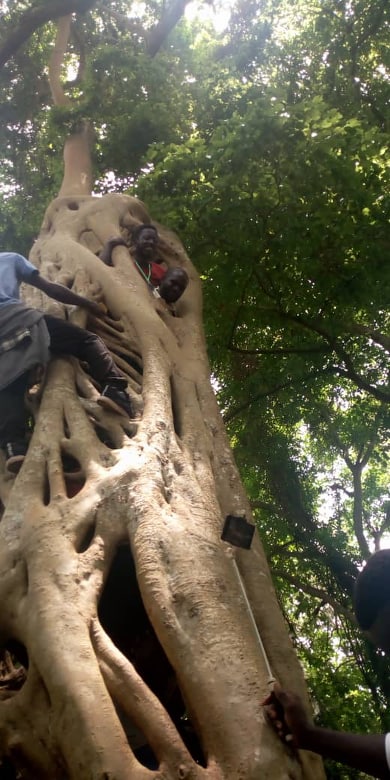 "AKWAABA!"
The unique and famous Ghanaian hospitable, friendly, courteous, smiling and warm greeting, "AKWAABA!"
The first word or expression which you will hear, see and/or read immediately upon your arrival in Ghana, and severally, throughout your visit, stay and cross-country travels within Ghana. Simply means,
Welcome! Bienvenue! Bienvenida! Willkommen! желанный! 欢迎! أهلا بك!
Kra Travel Appreciates Your Visit Today!
  We don't sell to you, tangible things, goods or products that are disposable, expendable, perishable, diminishable, get destroyed, old or exceed their usefulness so easily.
And which provides, but just transient comfort.
What we do creates and offer to you, with impeccable excellence, standards, purpose, passions, zeal, enthusiasm, commitments, professionalism and integrity.
Are seamless blend of ecstatically irresistible sustainable, impact, responsible, values creation and purpose driven. Person-centered, community-aligned, empowerment-inspired and transformation-oriented. Authentic and off-the-beaten-paths epic activities, experiences, courtesies, moments and memories that inextricably stuck with you, your entire lifetime.
Because we absolutely understand our industry and business dynamics. And we are able to anticipate customer needs, wants, demands and expectations. Which serves as the catalyst, propelling us to provide all the keys, whistles, bells, and plus unlimited surprises.
To transform your nagging passions and cravings for special interest domestic, inbound, outbound, community, local, country side, eco and rural tourism, travel, vacations, holidays and hospitality. Tours, field trips, excursions, sightseeing, nature, wildlife and adventure. Outdoors, recreation, leisure, pleasure, sportive, healthy, active living, lifestyles and events.
Into pulsating off-the-beaten-paths activities, experiences, services and courtesies. That not just meet every pocket or budget, creates and leaves indelible footprints, moments and memories which inextricably stuck with you, your entire lifetime. But also, exceeds the needs, wants demands and expectations of even the most sophisticated customers.
Please Book! Write! Call! Visit! Recommend! Kra Travel Right Now! 
Your Inspiration to Visit Ghana Starts Here!
Visit! Explore! Discover! Experience! Feel! Gain New Insights! and Perspectives! About Africa Through the Internationally Acclaimed Extremely Hospitable! Friendly! and Courteous! People of Ghana! With Kra Travel!